In order to gain consumer recognition and investors' favor, at the 2010 CCTV Advertising Bidding Meeting known as the "Chinese Economic Barometer" , a large number of furniture and building materials companies represented by Red Star Macalline smashed more than 400 million yuan into the In 2010 , CCTV home advertising, the overall growth rate of more than 200% , once robbed the limelight of traditional industries such as automobiles, home appliances, and Red Star Macalline also hired the size S as its brand endorsement for the first time , and this limelight has also been recognized People interpreted the signal released by Chinese home furnishing companies entering the "listed" fast lane.

Strategic agreement resisted

Since its establishment in 1986 , Red Star Macalline has maintained a relatively high expansion rate. Up to now, 60 malls have been opened in 36 cities including Beijing, Shanghai, Tianjin, Nanjing, Changsha, Chongqing, Chengdu, Nanchang, Hefei, Shijiazhuang, Shenyang and Baotou , with a total market area of 5.5 million square meters. In 2008 , total sales exceeded 23.5 billion yuan, and sales in 2009 increased by 40% year-on-year , with sales exceeding the 30 billion yuan mark. It stands to reason that such an impressive sales performance in the industry is the first brand winner in the industry, and it seems reasonable to go public.

As Red Star Macalline is getting closer and closer to the successfully listed Longmen, the "merchant door" and "joint fee door" that have recently erupted in a period of time have made people have to re-examine this five years in a row as a Chinese private company. The top 50 of the Fortune 500 , its chairman Che Jianxin once said with confidence that he would sell furniture like jewelry.

   December 2009, Guangdong, Beijing's major furniture, building materials manufacturers began to receive a strategic partnership agreement in 2010 Shanghai Redstar Furniture Group issued. According to the agreement, if manufacturers enter into a strategic alliance partnership with "Red Star", they must pay a security deposit of 2 million yuan and a promotion fee of 800,000 yuan. In other words, if you "join", you must get "tribute" and pay "emperor food", otherwise you will not be "union". Based on this calculation, "Red Star" has become a strategic partner with 200 home furnishing enterprises (furniture and building materials), each with 2.8 million yuan, can get 560 million yuan.

The 2 million commercial deposit means that each time a supplier enters a new store in Red Star Macalline, Red Star Macalline will correspondingly transfer 100,000 yuan to the investment department of the new store as part or all of the deposit. If the supplier defaults, 100,000 yuan will be deducted accordingly as a penalty. The 800,000 yuan promotion fee is the cost of joint promotion activities. That is to say, only if the supplier enters 20 new stores of Red Star Macalline , its commercial deposit can be fully recovered.

The result of this method of bundling Chinese home furnishing manufacturers is conceivable: it was boycotted by the seven major furniture associations, boycotted by thousands of companies, and tens of thousands of merchants strongly resisted and went out of business. On the evening of the 20th of last year , when the major furniture associations failed to communicate with the Red Star Group together, the furniture industry associations, chambers of commerce in Dongguan, Shenzhen, Hong Kong, Zhongshan, Foshan, Shunde, and Guangdong Furniture Chamber of Commerce issued a boycott notice. The notice stated that various associations and chambers of commerce jointly called on member companies to maintain the strategic vision of the long-term development of the furniture industry, maintain the harmonious development of the market, and with a high sense of social responsibility, consciously resist the unjustified requirements of Red Star Group and not sign an alliance agreement with Red Star Group No relevant payments are made. Eventually, Red Star Macalline announced a suspension of the plan.

Right now, the Red Star Macalline's multi-enclosure of money, and the unprecedented expansion behavior, will cause the front line to be stretched too long, causing the capital chain to break and the business merchants to defect?

"Red Star" claiming to be Chinese domestic circulation leader, currently the country has nearly 60 stores, sales of tens of billions each year, but a furniture manufacturer "heavyweight" marketing platform. However, the rapid expansion and development in various parts of the country in recent years have caused "Red Star" to take a breather, and some shopping malls have performed poorly or even lost money. The risk of investment in domestic commercial real estate is too high. The new store of "Red Star" in China is suffering from the tension of the capital chain due to the problems of the business model, marketing methods, cooperative franchise model, and some new stores' talent reserve. December 2009, Nanjing Meikailong, rents rose 40%, was once again strike hundreds of vendors, pulling banners, lights and other business not resist. The incident of beating people and breaking the electricity of the lighting of the merchant's booth was continually happening every day. A tenant of Red Star Macalline revealed that Red Star Macalline's rent increase is nationwide and regular, especially in the previous year and last year when the financial crisis was more serious. The cities have sparked protests and conflicts. However, because Red Star has the power to control the channel, if you do not agree to rent increase, you will lose this important marketing channel, so they sometimes have to pass by, and do n't care about it, just increase the point, and it can still be operated, but for not For small brands or agency operators , rising rents and various expenses are really unbearable.

Rapid expansion meets capital bottleneck

In the first few days of this year, heavy news broke out that two domestic home furnishing chain stores coincided with each other. January 7, actually home this year's expansion plan released accelerate, and just two days ago, was rumored to be acquisition of another chain store Redstar JSWB. Two retail giants, home of the marriage inconclusive, but home building materials retailers began to worry about the survival of the future. While reducing rents and increasing subsidies in other home stores, Red Star Macalline continues to increase rents. It is reported that some stores of Red Star Macalline will adjust rents in 2010 and will increase rents by 20% in Shanghai . A Red Star Macalline Shanghai supplier expressed its concerns to the media: Red Star Macalline, which already has certain advantages in the channel, will have more say in the successful acquisition of Jisheng Weibang, and the supplier's living space will be affected. influences.

According to relevant personnel of the Shanghai Furniture Industry Association, the rapid expansion of furniture stores in recent years has led to a situation of oversupply, which is also one of the reasons for the decline in sales of Shanghai stores. A piece of data from the Shanghai Furniture Industry Association shows that in the past two years, the increase rate of various large-scale stores that mainly focus on furniture sales has reached 20% to 30% . As of now, the area of ​​Shanghai furniture stores has reached 2.8 million Square meters. According to industry sources, at present, the vacancy rate of some stores of Red Star Macalline is close to 20% . Red Star Macalline does not deny the existence of vacant storefronts, and explains that "the entry and exit of brands is normal." The reporter learned that in Red Star Macalline, the rent of certain stalls has reached more than 200 yuan per square meter per month Dealers often complain that the rents are too high, and they can only spread the rents to the commodities through price increases, making their prices increasingly less competitive.

The expansion of the store has led brand merchants to "follow the trend". They follow the store and keep opening new stores, hoping to take the lead. On the one hand, it is desperately expanding, while on the other hand, sales are declining. At present, the average profit margin of the entire furniture industry is only about 3% . If you are not careful, the merchants will lose money. At the same time, the rapid expansion of home furnishing stores has also brought many problems to itself. At present, the frequent changes of Red Star Macalline and the internal adjustment of a wide range of job transfers have also caused the industry to have many conjectures about its internal management issues. At the moment, Red Star Macalline is in a stage of rapid expansion. According to its chairman and CEO Che Jianxin, Red Star plans to open 20 new stores in 2010. By 2012 , this number will reach 80 . This undoubtedly requires a large amount of capital to back up this rapid expansion, but from the current perspective, capital has become a stumbling block to its rapid expansion.

For Red Star Macalline and Warburg investors, this is indeed a gamble.

Copper smelting methods can be divided into two categories: pyrometallurgy and hydrometallurgy. More than 85% of the world's refined copper output is recovered from pyrophyllite concentrates and recycled copper by pyrometallurgical process, and the refined copper produced by hydrometallurgy only accounts for about 15%.

In China, copper metal is extracted from copper concentrates mainly by the pyrometallurgical method. The more advanced one is flash smelting, whose output accounts for over 30% of the total copper produced in the country. Due to low energy consumption, large-scale, can effectively control the advantages of environmental pollution. This smelting technology is being developed in the copper industry. Flash smelting furnace according to different working principle can be divided into two types: Outokumpu flash melting, InCo flash melting. The following describes Outokumpu smelting process.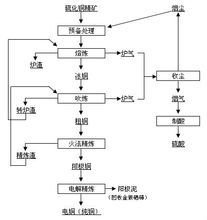 Machinery Manufacturing Copper

Machinery Manufacturing Copper,Copper Wire Manufacturing Machine,Electrical Cable Manufacturing Machine,Copper Manufacturing Machinery

Ningxia Tongji International Trade Co.,Ltd. , https://www.tongjiinternational.com