Shenzhen Furniture Fair: 麻麻木420 gadgets for one year

"Ma Ma Mu", an online creative life platform centered on "Ghost Design", founder Liang Lele hopes to use numbness to create your little emotions with extraordinary design and stimulate the daily numbness of young people. life. Ma Mamu collaborates with the world's top "Ghost Talent" designers and design brands. On this platform, you can find a variety of creative home furnishings.

March 19-22, 2017 Shenzhen Fashion Home Design Week and 32th Shenzhen International Furniture Fair, Shenzhen Convention and Exhibition Center, Ma Mamu will bring you fun and interesting home creative products.
Ma boss "Liang Lele"

How is a "cool" word in life? Lele in life is a cool, adventurous, daring girl. After watching the World Cup in Brazil, without any planning, I went straight to the Brazilian Amazon jungle and Iguazu Falls.

In addition, she is also a rare female designer who will go to the site. While helping her own project, she stayed in the mountains every day and went out to work with the workers. Sometimes in order to save money, they will also carry trucks to transport materials.

When studying abroad, Lele likes to visit some antique shops, second-hand shops and other shops. Whether it is a second-hand market, or an antique shop in the SOHO district of New York, Ma boss is well-versed.

For example, Pig, Chicken & Cow, which prints the North Sea monster pattern in Norwegian mythology on silk scarves; Stuart Gardiner, which prints various human hand cartoon patterns on microwave oven gloves; The Rise and Fall, which prints a variety of sweet words on the pillowcase... ...

Shenzhen International Furniture Fair, Design Week, Furniture Fair Shenzhen International Furniture Fair, Design Week, Furniture Fair This experience has made her a global buyer. On the Ma Mamu home creative platform, you will find that some of the things we are used to in everyday life, after a lot of brainstorming design, will have unexpected surprises. At Shenzhen Fashion Home Design Week and Shenzhen International Furniture Fair, Ma Mamu absolutely incited people's small emotions and stimulated people's nerves.

Pavlof Floor Lamp Floorlights Lights ejected from volcanic rocks Pavlof Floor Lamp, named after a famous double crater in Alaska, was inspired by the moment when lava rushed from the ground to the sky and fell.

As the latest exclusive product of Ma Mamu, this lamp is designed by Benwu Studio, a domestic new design studio, and developed by Ma Mamu. Benwu Studio is a design studio based in New York, influenced by internationalism style, and its design style is dedicated to elegant yet functional styling, unexpected and playful details. The design itself focuses on the exploration of the environment and the new processes and materials.

It exposes the twisted tube directly to the outside, and the bottom is a piece of marble-cut base. The contrast of light light from the heavy stones is the main effect of this design.

The light is emitted by a strong light source in the stone, and back to the marble in a poetic cycle with a curved light guide material, expressed in a modern and concise language, giving the marble and the light a traditional good friend. The meaning of the combination.

OOPS! Interactive light "Is there any little emotion, I am coming to me"

When you have little emotions and no venting, don't come to take the furniture around you – screaming in bed or beating a pillow? Imagine if your family broke out one day and deliberately yelled at you. What would you do?

The OOPS designed by Ma Mamu and yuue design studio! The interactive light is a light that will "small people's emotions." Yuue design is a studio founded in Berlin, Germany. It is active in the European design industry and the Chinese market. It provides innovative design services for lamps, furniture, various daily necessities and electronic equipment for domestic and foreign brand companies. It is dedicated to exploring design and art. Boundaries, long-term conceptual design projects.

The first time I opened the Oops! interactive light, I was scared. Gently pulled the rope, the light was on, and the light bulb and the light tube fell together? ! ! Is it difficult to inadvertently use the power of the wild?

I have studied it carefully. The original light is that when you pull down the sling, the light bulb will fall "unexpectedly" and the light bulb will be lit; when you pull the rope again, the light bulb will retract and go out.

At home, there is such a light that seems to be broken. Next time, when a friend comes, you can see the stunned look of your friends.

Slow Glow Lamp Fat can be used for lighting?

The shape of the fat lamp designed by Droog is an enlarged light bulb with a simple shape and soft lines. The lamp is filled with grease. The light source of the lamp is hidden in the grease.

After the light is turned on, the oil is slowly melted by the heat, showing a bright orange color. After the light is turned off, the oil slowly turns cold and darkens until the fat solidifies into milky white. The light returns to its original state.

This lamp is not designed for lighting purposes, but more to show the process of light changes. I believe that at this Shenzhen Furniture Fair, the products of Ma Mamu warmed and brightened, slowly warming your mind and soothing your exhaustion.

The slow disappearance of light allows you to have warm memories and experience a sense of tranquility and warmth. Throughout the process, you will unconsciously respond to subtle changes in lights and light, slowing down the pace of life. Come slowly, in fact, life is not so urgent.

Shenzhen International Furniture Fair, Design Week, Furniture Fair Alwin mug mug "Tear of the ear" next favorite Alwin mug mug, may become the singer of the American drama "Big Bang" "Sheldon Cooper" A favorite.

One of the Shapes Collection of the Aandersson sculptures, the Shapes Collection, is made from high-quality clay, with a matte finish on one part and a smooth glaze on the other. The handles of the five mugs are different, presenting a neat and sleek geometric beauty. In the color, only the most common white, gray and clay primary colors are used to highlight the special shape of each piece.

Shenzhen International Furniture Fair, Design Week, Furniture Fair New Works Cement Candlestick When cement hits wood, romantic and small and rough and elegant, hard and soft, functional and decorative... You can hardly imagine these diametrically opposite characteristics Will appear on a candlestick at the same time.

New Works designer David Taylor combines cement, wood, aluminum and copper into this candlestick, making it more than just a candlestick, but more like a miniature art installation. His bold experiment on different materials not only pays attention to practicality in design, but also is full of novelty and creativity in visuals, and it also creates the ultimate collision between design and art.

March 19-22, 2017 Shenzhen Fashion Home Design Week and 32th Shenzhen International Furniture Fair, Shenzhen Convention and Exhibition Center, what new and special products will Ma Mamu bring? Stay tuned!

FHM fence factory provides a variety of residential fence for your supplying chain. You could find a professional solution here.Our residential fence includes Chain Link Fencing,Palisade Fencing, Picket Fencing , Pyramid Fencing ,vinly fencing. Welded Wire Mesh Fence is a steel fence using wire strands welded together to form a high strength mesh. Welded wire mesh fences are used predominantly as high security barriers where visibility through the fence is necessary or desirable.Welcome your inquiry anytime.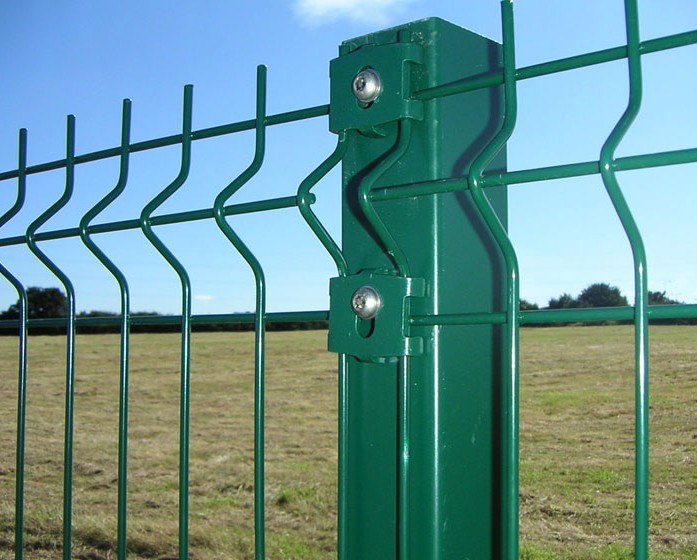 Residential Fencing,Rod Iron Fence,Stockade Fence,Security Fencing

DINGZHOU FEIHONG METAL MESH CO.,LTD , https://www.fhmfencing.com