With the continuous development of the smart home industry, the level of people's acceptance of intelligent life is also increasing. Smart lock is an early intelligent product born in a smart home. It can be opened without a key, and it is safe and convenient. Here's a small series for everyone to introduce the smart lock, look at how this smart lock in the end.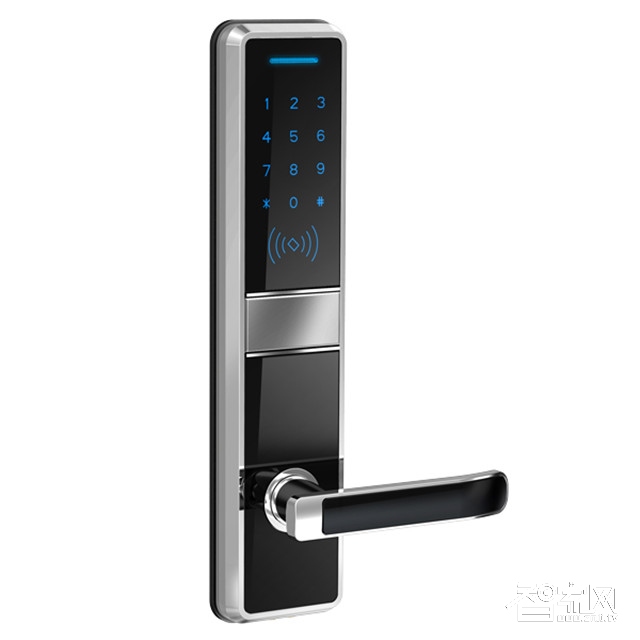 National smart lock function
Dual-core operating system

The entire nation's smart lock series is equipped with a dual-core operating system. The system has two setting modes, namely the original mode and the management mode. The original mode operation is simple; if users need to perform hierarchical management, first switch the switch to the management One end of the mode, and then operate according to the voice prompts. The management mode includes three functions: owner, supervisor, and employee three-level management, single fingerprint and dual fingerprint door opening, fingerprint numbering, program initialization and other functions. Plus version, information download, remote Early warning, cell network early warning and other functions.

Operation and installation

Under the original mode program, the user can operate correctly without a specification. We have done a test and have never touched a smart lock's middle-aged person. It takes only two minutes to learn how to operate. This progress may seem ordinary, but its practical significance is very obvious. For example, users need to reset after using for a period of time. At this time, manuals are often not found. If the operation is simple, no instructions are not affected at all.

The national smart lock has powerful functions, but it is very simple to install. It does not need to select a suitable lock cylinder, bolt, or rubber pad according to the thickness of the door body. The installation of the national smart lock is even simpler than an ordinary mechanical lock.

Fastest product replacement

In order to stay ahead, the full range of products of the entire brand will be upgraded every year, releasing a whole new generation of products during the Yongkang Hardware Fair on May 26 each year. This is an unprecedented initiative in the smart lock industry, and it has also won 'innovation' for the national brand. Pioneer's honor.
National smart lock company profile
Universal Smart Lock Co., Ltd. is a professional sales smart security door, anti-theft lock, smart lock, fingerprint lock, password lock, hotel lock, sauna lock, credit card lock, sensor lock, remote lock, smart door, fingerprint door, remote control door, password The medium-sized enterprises with doors and ultra-b-level lock cylinders are also among the most complete varieties of smart anti-theft products in China. In product research and development, adhering to the principle of independent development, it is unique, never imitated, and every product has distinctive features of the national brand.
related suggestion:
Article: Four Principles that Cannot Be Ignored in Joining Smart Locks

Recommended: Smart Lock Smart Lock Coupling Romance Smart Lock

Floor Spring range has been specifically designed to meet most situations where pivoted single or double action doors require positive and consistent operation. Innovation design enables flexibility over a wide range of applications. Designed and manufactured to world class standards ensures the highest possible quality, efficient and reliable performance.

Specification

1. Material: Iron

2. Body Material: Casting iron

3. Cover Material: SUS201/SUS304

4. Suitable for glass door weight: 90-180kg

5. Suitable for glass thickness: 8-12mm

6. Open Angle:90°

7. Certification: CE

8. Must be tempered glass

Floor Spring

Floor Spring,Automatic Floor Spring,Durable Floor Spring,Indoor Floor Spring

Jiangyi Industrial Co., Ltd , https://www.cnjyhardware.com