HC Plastics News:

General Plastics Manufacturing Co., Ltd. is a global supplier of high performance polyurethane foam products and composite parts. The company recently announced that it will introduce high-temperature mold foam sheets of the LAST-A-FOAM® FR-4800 series. The foam board is a tool sheet with relatively high thermal stability and is suitable for the aerospace industry, the automobile industry and the composite material manufacturing industry which have high requirements on material properties. It also fills the gap in the company's production of high-tolerance parts and solves the problem of finding a tool system that is both cost-effective and predictable in size and stability.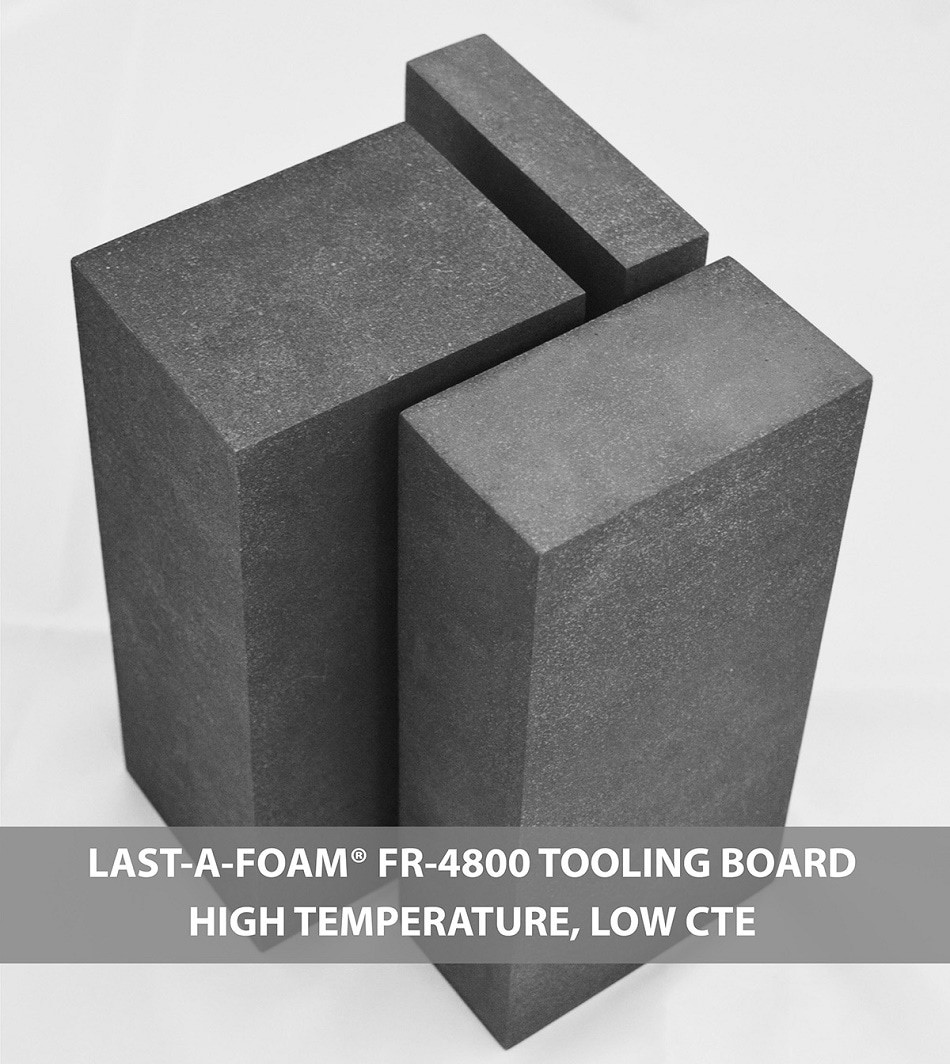 US General Plastics Introduces High Performance High Temperature Die Plate

The LAST-A-FOAM® FR-4800 series is ideal for peak temperatures up to 480°F (249°C) and continuous use temperatures up to 400°F (204°C). Because it has a coefficient of thermal expansion comparable to that of aluminum, it is also an ideal replacement for metal tools. In addition, the FR-4800 is only one-third the density of aluminum and has a density of 48 pounds per cubic foot (0.77 g/cm3).

[FR-4800 high temperature mold plate] FR-4800 mold plate has the advantages of high temperature resistance, low thermal expansion coefficient, and is an alternative material for prototype manufacturing, proof of concept and short-term production parts. With the increasing use of large graphite molds, the complexity and size of materials, the ability and speed to accurately create surfaces becomes more challenging.

"The FR-4800 foam board is the latest generation of materials and is ideally suited as the primary material for carbon fiber tools or foam tools," said Mitchell Johnson Ph.D., CEO/CEO of General Plastics. It can easily and quickly process materials into very complex shapes, and it can produce the desired foam body material in a shorter period of time and at a lower total cost than other mold methods.

The FR-4800 is similar to other high temperature mold foams manufactured by General Plastics, LAST-A-FOAM® FR-4700, but the FR-4800 also has advantages not found in other materials. FR-4800 offers customers a mold plate with good thermal properties due to its lower coefficient of thermal expansion (CTE), high processing temperature and high thermal conductivity.

Mitchell Johnson Ph.D also said: "We have introduced the LAST-A-FOAM® FR-4800 series to produce a predictable and reliable mold foam board, and this material is suitable for those dimensional stability against high pressure steaming. In addition to the cyclical effects of the application, the thermal expansion coefficient of this material is also reliable and repeatable, and researchers can calculate the tool's correction factor while improving the ability to produce more accurate material surfaces."

LAST-A-FOAM® FR-4800 can be easily machined to provide continuous cooling rates, no distortion and predictable dimensions, even at sustained high temperatures. Applications include fiber reinforced composites, high temperature resin systems, prepreg composite lamination tools, foam body materials, bulk tools and molds, and prototyping tools. Commercial high temperature adhesives and sealants, usually used with composite or polyurethane tool boards, can also be used with the FR-4800.

Editor in charge: Yao Chunlin

Vde T Handle Hex Key,Injection T Handle Nut Driver,Vde/Gs Certificate Hex Key,Ball Type Hex Wrench

Shanghai Countool In't Trading Co.,ltd , https://www.countool.com