Model NO.: 1220*2440*12mm
Grain: Straight Grain
Plywood Type: 13-Ply
Specifications: 1220*2440*18mm
Grade: Grade One
Face: Okume, Bingtangor, Poplar, Red Hardwood, Plb, PA
Core: Poplar, Eaculyptus, Combi
Layer: 13layers
Oak: Yes
Burma Teak: Yes
Trademark: eag
Specification: 60pcs is one pallet
HS Code: 44122900
Material: Poplar
Bonding Strength: â…¢(Nc)
Formaldehyde Emission Standards: E1
Place of Origins: China
Usage: Indoor
Back: Okume, Bingtangor, Poplar, Plb, PA
Glue: Mr, Melamine, WBP, E0, E1, E2
Sanding: Yes
Ash: Yes
Kuring: Yes
Transport Package: Pallet Packing
Origin: China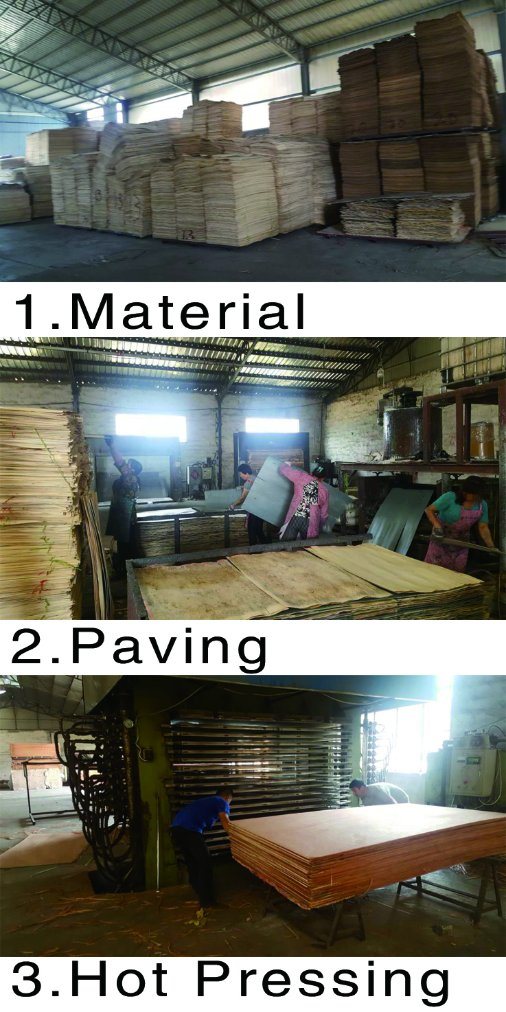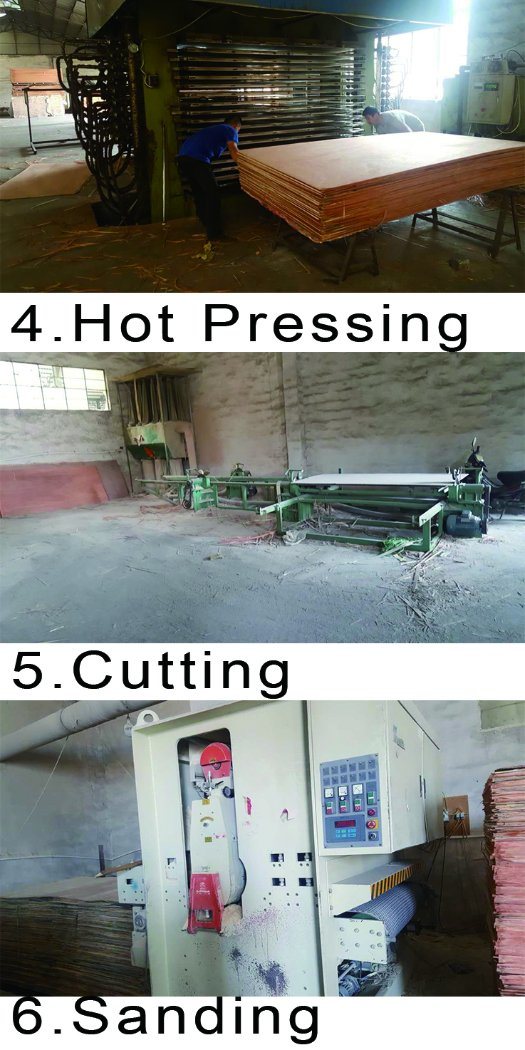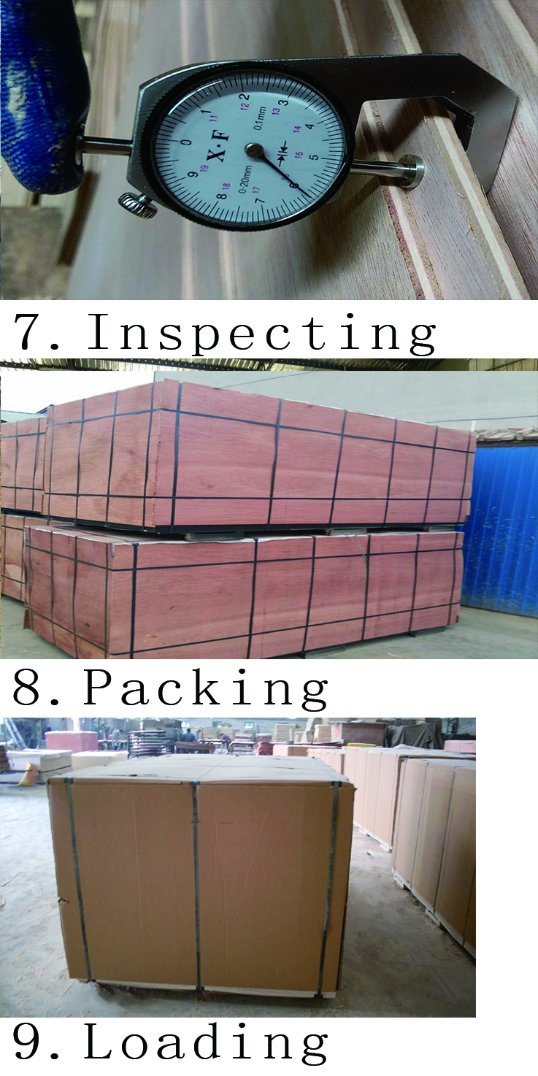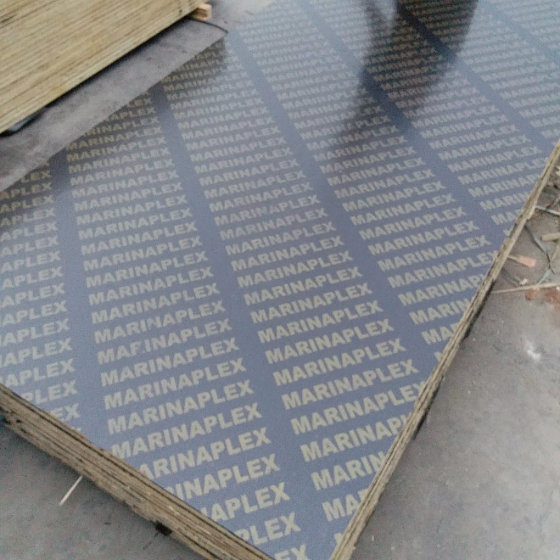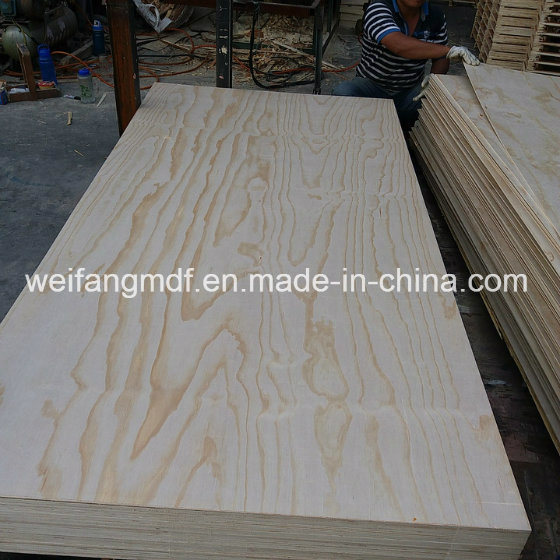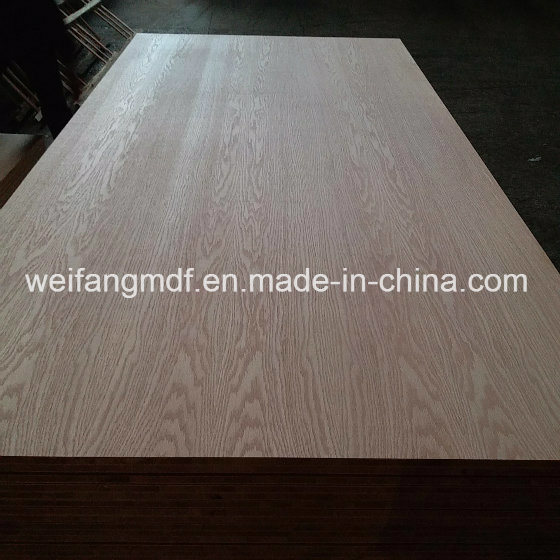 Product Name:
Okoume commercial plywood
Surface treament(veneer )
bingtangor ,Okoume ,birch,poplar, red hardwood, pencil cedar,pine,maple,ash,oak,ect
Grade
BB/BB,  BB/CC ,  CC/CC,  CC/DD GRADE  Packing grade
Core
Poplar,eucalyptus,hardwood,combi core .
Size
1220X2440mm/1250x2500mm/as your request
Door skin size:
760x2150mm,915x2150mm,820x2150mm,930x2150mm,1030x2150mm
760x2135mm,915x2135mm,820x2135mm,930x2135mm,1030x2135mm
Thickness
2mm,2.2mm,2.5mm,2.7mm,3.0mm,3.2mm,3.5mm,4mm,4.5mm,4.7mm,5.0mm,6mm,8mm,9mm,12mm,15mm,16mm,17mm,18mm,20mm,25mm,30mm
Thickness tolerance
2mm to 5mm:0.3mm ;5mm to 18mm:0.5mm
Glue
Mr,melamine ,wbp ,
Formaldehyde emission
E0/E1/E2,
E1: <Â 1.5mg/L OR 9mg/100g;E2: <Â 5mg/L OR 30mg/100g
Packing
1)Loose packing
2)pallet:first use the plastic film to protected goods, then wrapped with 2mm plywood or corrugated case to coat then by the 12pcs steel straps .
Qty/20'GP
8pallets/ 22cbm or 28cbm loose packing
Qty/40'GP
16pallets/ 45cbm or 50cbm loose packing
Qty/40'HQ
18pallets/50cbm or 55cbm loose apcking
Application
Furniture, Decoration, Wall Panel, Construction, etc.
Shipment
Container Or Bulk Ship
Supply ability
8000CBM/Month
MOQ
2X40'H
Moisture Content
8%-20%
Machine
Local machine and import machine
Delivery Time
Within 15days after get tt deposit
Samples
You pay the express charges we can supply the free samples
Payment
T/T 30% deposit,the balance against the copy of B/L or 100% against irrevocable  lc at sight .
Factory
Always Welcome to visit anytime
Technological process of production
Wood chip→ gluing → pave → pre-press → first hot press → repair core→ first sanding → caot  face and back veneer  → second hot press → sanding  again → cutting→ inspection sheet by sheet  →packing
Density
520-680kgs/cbm

Product Name:
Okoume commercial plywood
Surface treament(veneer )
bingtangor ,Okoume ,birch,poplar, red hardwood, pencil cedar,pine,maple,ash,oak,ect
Grade
BB/BB,  BB/CC ,  CC/CC,  CC/DD GRADE  Packing grade
Core
Poplar,eucalyptus,hardwood,combi core .
Size
1220X2440mm/1250x2500mm/as your request
Door skin size:
760x2150mm,915x2150mm,820x2150mm,930x2150mm,1030x2150mm
760x2135mm,915x2135mm,820x2135mm,930x2135mm,1030x2135mm
Thickness
2mm,2.2mm,2.5mm,2.7mm,3.0mm,3.2mm,3.5mm,4mm,4.5mm,4.7mm,5.0mm,6mm,8mm,9mm,12mm,15mm,16mm,17mm,18mm,20mm,25mm,30mm
Thickness tolerance
2mm to 5mm:0.3mm ;5mm to 18mm:0.5mm
Glue
Mr,melamine ,wbp ,
Formaldehyde emission
E0/E1/E2,
E1: <Â 1.5mg/L OR 9mg/100g;E2: <Â 5mg/L OR 30mg/100g
Packing
1)Loose packing
2)pallet:first use the plastic film to protected goods, then wrapped with 2mm plywood or corrugated case to coat then by the 12pcs steel straps .
Qty/20'GP
8pallets/ 22cbm or 28cbm loose packing
Qty/40'GP
16pallets/ 45cbm or 50cbm loose packing
Qty/40'HQ
18pallets/50cbm or 55cbm loose apcking
Application
Furniture, Decoration, Wall Panel, Construction, etc.
Shipment
Container Or Bulk Ship
Supply ability
8000CBM/Month
MOQ
2X40'H
Moisture Content
8%-20%
Machine
Local machine and import machine
Delivery Time
Within 15days after get tt deposit
Samples
You pay the express charges we can supply the free samples
Payment
T/T 30% deposit,the balance against the copy of B/L or 100% against irrevocable  lc at sight .
Factory
Always Welcome to visit anytime
Technological process of production
Wood chip→ gluing → pave → pre-press → first hot press → repair core→ first sanding → caot  face and back veneer  → second hot press → sanding  again → cutting→ inspection sheet by sheet  →packing
Density
520-680kgs/cbm



T bar

We are the Leading Manufacturer Pvc Moulding,Tbar,Pvc Mould,Pvc Extrusion Mould in China, it is new materials wall decoration for wall panel.

Our Pvc Moulding and Tbar is widely used in interior decoration like hotel, restaurant, laboratory, bathroom, home etc.

It is radiation free, water-proof, fire-proof, wear resistance (green decoration material).

Feature

1. Fireproof

T bar is non-flammable and conforms to the national grade B1 standard (GB8624-2012 Grade B1).

2. Water-proofing and moisture-proofing

The product is allowed to long-term expose to moist environment.

3. Easy to install

T bar is easy to cut, saw nail, stick. it has a smooth finish one side that can be taped and jointed ready for decoration including wallpapering, painting, texture coat and veneer, and a rougher side for tiling.

5. Environment

T bar does not contain any organic solvents, formaldehyde, asbestos, oils or other toxic substances that can have a negative impact on the environment and waterways.



| | |
| --- | --- |
| Specification size | 2900mm |
| Surface Finish | High UV coating |
| Thickness | 1-9mm |
| Color | Customized colors |
| Hardness | 3H-6H |
| Materials | PVC |
| Type | T bar |
| Installation | Easy installation |
| Life Span | 15 years |
| Place of original | China |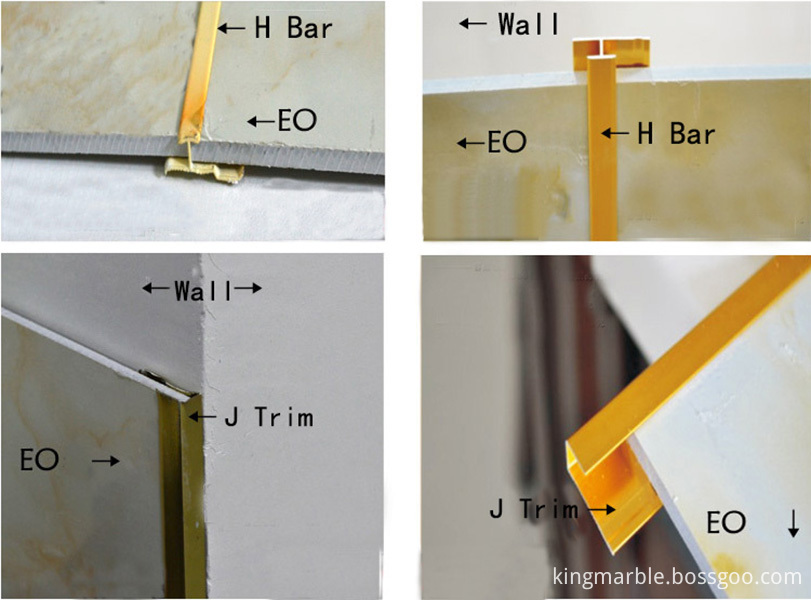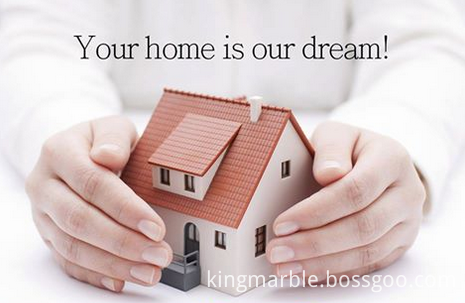 Aluminium Bar,Plastic Ceilings Tbar,Suspended Ceiling T bar,Galvanized Ceiling Tbar

Shandong Kingmarble Decoration Materials Co.,Ltd , https://www.pvcpanel.de