As a CAD platform software widely used in manufacturing and engineering construction, Zhongwang CAD+2014 not only has all the basic functions required for design drawing, but also has innovative functions such as intelligent voice and online file synchronization. CAD design expert Daniel Dobrzynski recently reviewed these two features and shared their value: providing designers with a new way of working and communicating, increasing productivity, saving time and money.

Intelligent voice: easy to operate, timely comment

Daniel Dobrzynski is a CAD expert with more than 27 years of design experience. He recently reviewed Zhongwang CAD+2014 and was impressed with the new feature of Intelligent Voice: allowing users to record and annotate voice recordings to bring designers work. Great convenience.

Daniel believes that "sometimes dictational technical questions are more effective and straightforward than written forms." It is this kind of thinking that prompted Zhongwang CAD to develop intelligent voice functions that enable designers to easily and efficiently place voice notes into design drawings. And share and share with partners and customers. Daniel pointed out that simple use is one of the highlights of smart speech. Whether on the office PC or carrying a mobile device with Zhongwang CADTouch on the project site, designers can quickly and promptly mark any ideas they think of with a one-click recording function. In addition, with Zhongwang CAD+2014, designers can also choose to show or hide all voice annotations through a manager dialog that controls all audio notes, making the drawings more tidy and compliant.

Online file synchronization: Share the drawing with a click of the mouse

For the new online file synchronization function of Zhongwang CAD+2014, Daniel Dobrzynski affirmed: "It is very important for companies and user groups to use synchronous files for collaborative design work!" he said, through frequent email sharing. Updating the drawings will cause the designer to be unsure of which is the latest file and his access rights. It should be pointed out that this file sharing function exists in the online module in the user interface, which allows the user to save the drawings on the mainstream "cloud disk" such as Dropbox and SkyDrive, and thereby improve the timely interaction of drawings between groups. Sex and effectiveness.

Zhongwang CADTouch: Share drawings anytime, anywhere

Zhongwang CADTouch is a newly developed mobile CAD application for mobile users, and is now able to support iOS and Android systems. "Using Zhongwang CADTouc, designers can check designs at any time and anywhere," Daniel said. "With online workflows, designers can share drawings with partners and customers without CAD professional software."

Summary: Time is invaluable to designers. And Zhongwang CAD+2014 has improved the way designers communicate and maintain design efficiency while maintaining a high-quality drawing environment. As Daniel said: "Innovative features such as Zhongwang CAD+2014 intelligent voice and online file synchronization simplify the workflow and help designers save time!"

About Zhongwang:

Guangzhou Zhongwang Longteng Software Co., Ltd. is the only national key software enterprise in the CAD industry. It is the world's leading supplier of CAD/CAM software and one of the few software vendors in the industry who have mastered CAD core technology. The main product is CAD and medium. Wang CAD mechanical version, Zhongwang CAD building version and industry overall solution are sold in more than 80 countries and regions, with more than 320,000 genuine users worldwide.

(Note: Zhongwang CAD+ is a software product of Guangzhou Zhongwang Digital Design Software Co., Ltd., a subsidiary of Zhongwang Software.)

For more information about Zhongwang Software and the latest products, please visit: Zhongwang official website

Welcome to the CAD Forum - Zhongwang Technology Forum, a professional 2D, 3D CAD software exchange platform

PVC Internal Lubricant TL-60 /60A is based on neutral dicarboxylic acid ester of saturated fatty alcohols. It is a white or slight yellow debris or free-flowing powder, odourless. It can not be dissolved in water but dissolved in tributyl phosphate (TBP) and trichloromethane. Its melting point is 42-48,flash point >225°C,volatiles (96 hour/90°C) <1%.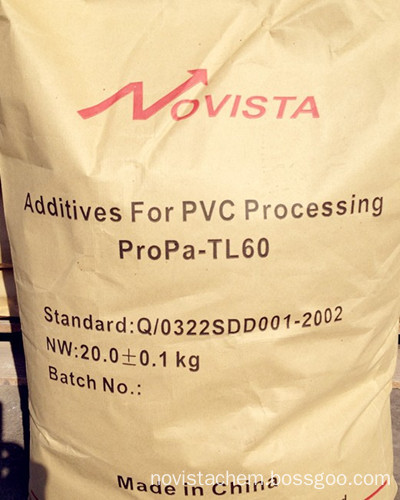 Internal Lubricant, High Efficiency PVC Internal Lubricant, Internal Lubricant Loxiol G16, Internal Lubricant Loxiol G60

Shandong Novista Chemicals Co.,Ltd (Novista Group) , https://www.novistachem.com