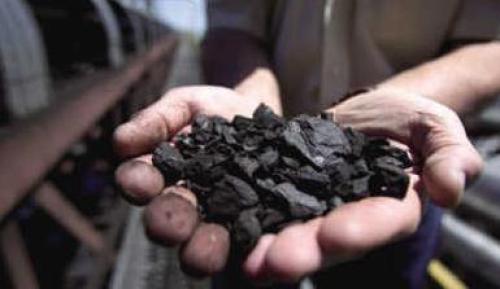 In the future, Russian coal exports to China will increase by two to three times. In response, Han Peng, Sales Director of Russia's Mishers Coal Business Greater China, said at the "8th China Business Transnational Investment Symposium" held yesterday that many aspects of Sino-Russian coal cooperation are still constrained and there is still great potential in the future. Can dig.

The data shows that at present, Russia's annual coal production is about 300 million tons, which accounts for 19% of the world's total coal production. It is estimated that total reserves will be 5 trillion tons, and reserves are second only to the United States. According to report, in 2010, China and Russia stated in the memorandum of understanding on cooperation in the coal sector that in the future Russia will export 15 million tons of coal to China each year and strive to increase it to 20 million tons. China has become Russia's other major coal exporter except Japan and South Korea.

Han Peng stated that Russia's potential for coal mining in the Far East remains large, but it is currently not yet fully developed due to the country's railway and port construction. "The construction of the port in the Far East and the level of domestic railway construction have greatly constrained Russia's ability to transport coal to China." Han Peng said that in addition to transportation issues, price competition with China, Indonesia and Mongolia has also caused Russia to export coal.

"Although Russia has adopted many preferential policies for foreign companies investing in Russia, few foreign companies can successfully invest in operational resource development projects in Russia." Han Peng said, "For example, in 2013, China's Yonghui Company went to Russia to acquire a case, according to As far as I know, it is no longer possible." Some analysts had previously believed that compared with other major coal exporting countries, Russia's domestic marketization is relatively limited, and it is wary of foreign companies investing in domestic resource development projects. This is the future of Sino-Russian energy. Problems to be fully considered in cooperation.

According to report, on April 15, Russian Deputy Prime Minister Arkadi Dvorkovic stated at the government work conference that the Russia-China Energy Sub-Committee will hold a meeting on energy cooperation between the two sides. China and Russia will further expand oil and gas. Cooperation in the fields of nuclear power and nuclear power, which may increase the export of coal to China by 2-3 times. Han Peng revealed that during his visit to China in May this year, Russian President Vladimir Putin will, in addition to the prospect of finalizing the Sino-Russian gas supply agreement, promote Sino-Russian coal trade.

The theme of the 8th China Business Transnational Investment Seminar is "Promoting Foreign Investment Cooperation and Promoting Industrial Upgrade and Transformation". It is committed to promoting Chinese companies to explore international investment opportunities, improve their competitiveness, and implement the country's "Going Global" and developing new industries. The strategy of accelerating the transformation of economic development methods will help Chinese enterprises to effectively carry out overseas investment and operations. In addition to the theme conference, the conference also established a country (regional) branch venue and an industry branch venue, involving Africa, countries along the Silk Road, Germany, Canada, ASEAN, etc., as well as coal, Chinese medicine, construction, real estate, etc. industry.

The Umbrella Anchor is made of PP/PA/ABS in order to withstand winds. The beach Umbrella Anchors need to do a terrific job when it comes to resist strong wind. You can enjoy happy time with your family at the beach rather than fixing a falling beach umbrella. The Sand Umbrella Anchor is light and portable and it`s more easy to take it, making it less of a burden, so you can enjoy the nice shade and cool breeze for the whole day because the plastic screw like spring ensures stability for your umbrella and a deeper dig. The umbrella anchor also can be used in hotel, resorts, vacation homes, beach stores and cottages.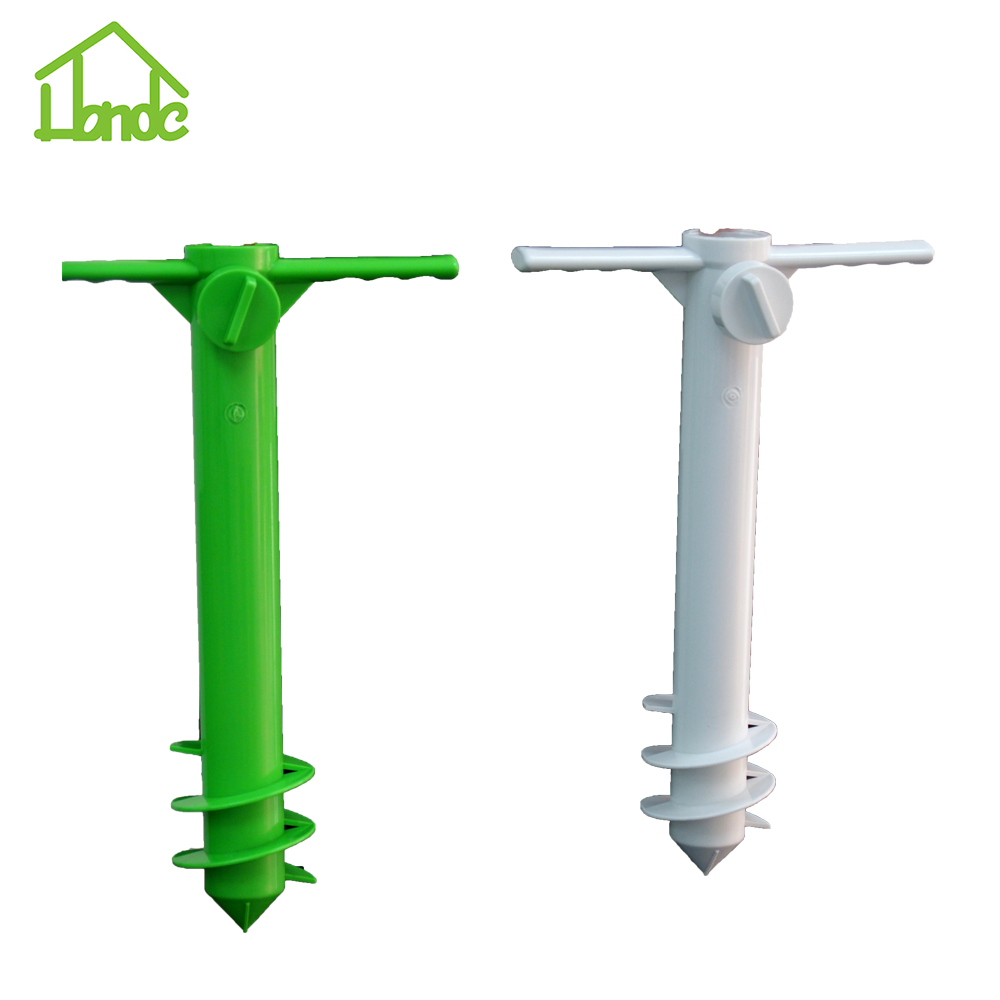 Umbrella Anchor

Umbrella Anchors, Ground Screw Anchors, Steel Ground Anchors, Plastic Ground Umbrella Anchors, Small Ground Screws

Hebei Honde Industrial Trade Imp&Exp Co., Ltd. , https://www.groundscrewpile.com