At present, reducing engine size is the highlight of the automotive industry, and local automakers in Germany and automakers from South Korea and Japan follow this trend. By using turbocharging technology, engines that significantly reduce cylinder capacity can compete with naturally aspirated engines for superior performance, although V6 engines and inline six-cylinder engines are still in mass production. Since the 2014 season, the cars in the Formula 1 race have also started to use turbocharged engines. Engineers developed the 1.6 l V6 engine, which provides more than 800 horsepower (PS) of output power with the help of a turbocharged and kinetic energy recovery system (KERS). The goal of downsizing steadily reduces the engine's own power consumption while improving engine performance. This result has led to a growing market demand for turbochargers.

The manufacture and processing of turbocharger components is complex, placing high productivity demands on manufacturers, but with particular emphasis on process reliability. Test trials were carried out in Germany, and Iskael uses innovative tools to support manufacturers and obtain more economical, safer and more reliable processes. For any conventionally processed material such as 1.4849, 1.4848 or 1.4837 (German stainless steel), Iskar is able to offer an optimized custom tooling system. Iskar provides tools such as different coatings and tools suitable for their processing characteristics for any particular material that has special requirements for the cutting tool. Due to the continuous fluctuations in the price of nickel from 2005 to 2013, the price per kilogram of nickel rose from 5 euros to 13 euros, causing turbocharger manufacturers to try and develop materials with low nickel content.

To keep up with this trend and respond to the latest developments, three independent technical teams from Iskar are dedicated to the development of new cutting tool materials, insert geometries and coatings. The newly developed S845 SNHU 1305 ANR-MM MS32 is 25% faster than the competitor's tool life. Over the years, Iskar has focused on the processing of turbocharger components and has given special attention in 2013. Turbine housings, main shafts, turbines, and pump wheels are the most important core components. At Iskar Germany GmbH, all turbocharger projects and requirements, such as MTBs turnkey projects or manufacturers and their suppliers, are supported by experts in this field.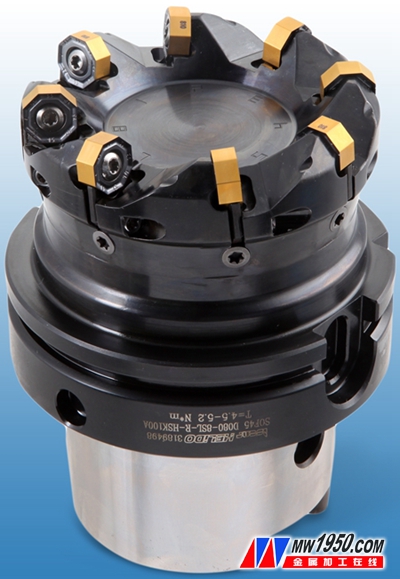 Figure 1: Adjustable face milling cutter with clamping insert S845 SNHU 1305 ANR-MM MS32

As the most innovative supplier of metal cutting tools, Iskar offers tailor-made tool solutions for the complex V-groove machining of turbine housings. Here, Iska proposes a sleeve milling solution that uses a vertical insert. This tooling system combines high stability and flexibility. Figure 2 shows such a milling cutter. The milling cutter uses only one type of insert, which makes it easy for the operator to mount the blade in the positioning slot and is easy to operate. Isca also offers a range of standard inserts for the machining of various turbine housings.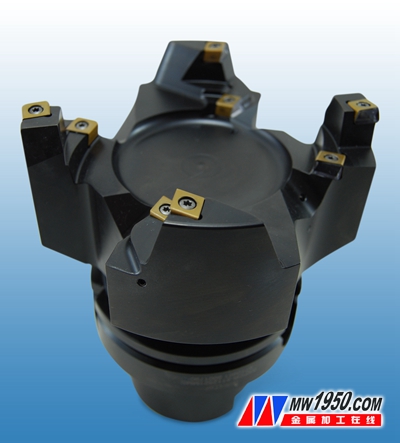 Figure 2: Plunger for machining V-belts, clamping milling cutter HTP LNHT 1006..

Turning has proven to be the most economical solution for V-groove contouring, since this component allows for such machining and effectively avoids tool interference. For this processing strategy, Iskar offers the most economical tooling solution on the market today; the Pentagon Blade (PENTA) with five cutting edges. This pentagonal blade is available in two standard sizes, and the selection criteria are based on the V-groove depth. Another major advantage of using the PENTA is the wide and diverse product range of this series, with a large number of different standard geometries, chipbreakers, coatings, and even hard alloys specially developed for this processing application. Matrix. Figure 3 shows a specially designed tool for helical interpolation turning. The narrow tolerances required for the V-groove profile can be obtained by fine-tuning them axially and radially. Iskar offers tailor-made solutions for contour turning that are common to end users, whether it is a U-axis system or a radial end-slide interpolation unit for helical interpolation turning.
Figure 3: Spiral interpolation turning tool holding the PENTA 24/34 blade

Even for the machining of the hole in the butterfly housing of the turbine housing, Iskar offers customized, economical solutions. In this case, the SUMOCHAM modular drilling system with a replaceable cutter head and the BAYO T-REAM modular reaming system were introduced and put into use. Just like the SUMOCHAM, the bayonet reamer (BAYO T-REAM) also comes with a replaceable cutter head. Especially for the reaming of high heat-resistant cast steel, Iskar has developed a reamer that has a life expectancy of 20% higher than that of its competitors. It is possible to achieve innovative and effective cooling of the cutting area.
Figure 4: Bayonet reamer (BAYO T-REAM) for processing butterfly valve bushing holes

In 2013, Iskael GmbH enhanced its research and development work on turbochargers, especially turbine casings. The trial was a complete success with the cooperation of Blaser Swisslube and the manufacturer KSS at the Swiss headquarters. The test determined the overall cemented carbide drill bit ordering basis. With the tool design and optimized cooling strategy for each machining process, plus Basso's "liquid cutting tool", the tool life is greatly improved, and the test at the user can process 1,200 holes, which is tested at the Basso Technology Center. It can process 2,000 holes. Face milling roughing tool life is increased by 25% compared to the user's current tool; face milling finishing tool life is even 45% higher. Here, the user has developed a B-Cool 755 cutting fluid developed by Basso, Switzerland for the cutting of difficult-to-machine metal materials.

Pvc Roof Tiles,Plastic Roof Tiles,Synthetic Roof Tiles,Synthetic Glazed Roof Tile

Shandong Gaoxin Chemical Co.,Ltd , http://www.gaoxinchem.com