[

Huaqiang Security Network News

]

People pay more and more attention to safety issues, so cameras are divided into indoor cameras and outdoor cameras. For surveillance installations, indoor installation surveillance cameras differ from outdoor ones in that they require not only safe and reliable installation, but also Also requires that the line layout is reasonable, tidy, and installed firmly, then the small coups used in the installation process, today Xiaobian to share with you.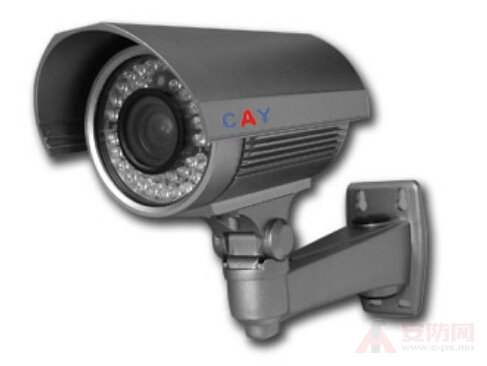 First, the rated voltage of the wire for the camera should be greater than the working voltage of the line; the insulation of the wire should be in accordance with the installation method of the line and the environmental conditions of the laying. The cross-sectional area of ​​the wire should meet the requirements of power supply and mechanical strength.

Again, when wiring the camera, try to avoid wires with connectors. Unless the connector is not available, the connector of the camera must be crimped or soldered, and the wire connections and branches should not be mechanically affected. The wires that are empty in the tube must not have a joint under any circumstances. If necessary, place the connector on the junction box probe terminal.

Furthermore, during wiring, the installation in the building should be horizontal or vertical. Wiring should be protected by casing (plastic or iron water pipes, according to the technical requirements of indoor piping). Metal hoses can be used for ceiling wiring, but they must be fixed and beautiful.

In addition, if the camera signal line cannot be parallel to the high-power power line, it cannot be worn in the same tube. If it is limited by the environment, it should be kept away from the line by 50cm.

Moreover, the AC power supply of the alarm control box of the camera should be separately routed. The camera cannot be placed in the same tube as the signal line and the low-voltage DC power line. The installation of the AC power line should meet the electrical installation standards.

In addition, the alarm control box of the camera to the ceiling requires management to be installed in the wall or protected by iron pipes to improve the anti-destructive performance of the anti-theft system and the technical requirements of the indoor piping of the camera.

The last thing to say is that there are two types of camera cable wiring: bright and dark. The camera's clear piping requires horizontal and vertical, neat and beautiful. Dark piping requires short, smooth, and elbows.

Therefore, from the above, you can see some small tricks for installing surveillance cameras indoors. You may wish to try.

The straight seam pipe refers to the steel pipe whose weld line is vertically parallel to the steel pipe.Also known as straight seam welded pipe or straight seam steel pipe.The straight seam pipe is made by winding and welding the long strip steel belt of certain specification by high frequency welding unit.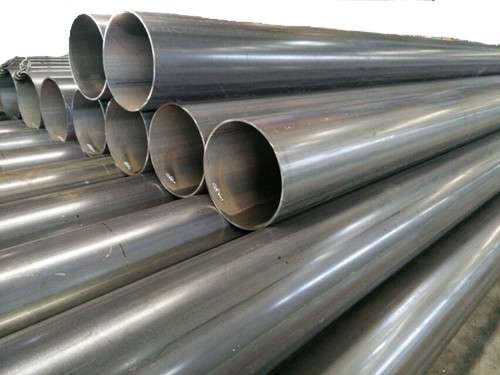 According to the material and use of welded pipe classification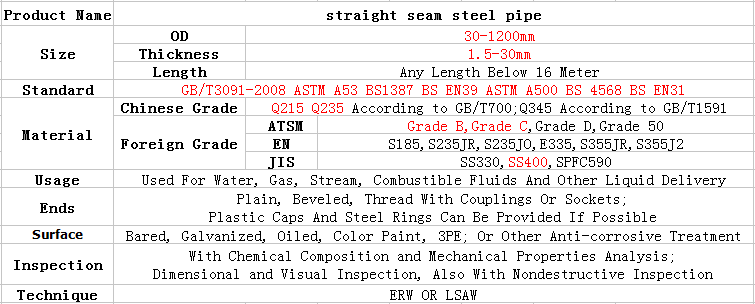 Packaging Details

Plastic caps on both ends, Steel bundle, Woven bag or acc. to customers' request.

Delivery Time

15 days after receiving deposit

If you have any questions, please contact with us directly and welcome you can visit our Factory.










Straight Seam Steel Pipe

Electric Resistance Welded Pipe,Welded Carbon Steel Pipe,Straight Seam Steel Pipe,Standard Straight Steel Pipe

HEBEI CHENGYUAN PIPE INDUSTRY GROUP CO.,LTD , https://www.hbcytube.com